When a Revelstoke couple decided they wanted to adopt a six-year-old basset hound, the dog began the more than 5,000 km journey from one side of the country to the other to her new home in Revelstoke.
"I contacted the Maritime Rescue and I just said 'well, I have no idea how we would ever get her here, but if nobody is in line for the dog, we're definitely interested'," said Tracy Spannier.
Zara was located in Halifax, NS when she was surrendered to the Maritime Basset Hound Rescue (MBHR). After landing at the MBHR, Zara spent nine months waiting for the next family to adopt her. When locals, Tracy and Jarrett Spannier, adopted Zara, the adventure was on for the long-eared canine.
"A cross-country relay was just not even something we considered," said Spannier.
Distance from an adoption centre can cause trouble for people looking to adopt an animal, which is when the Canadian Wings of Rescue (CWOR) comes in to help. The organization started 11 years ago. It partnered with animal shelters, organizations, and rehabilitation centres across the country to connect animals with forever homes, and veterinarians with the locations they're needed. With its roster of volunteer pilots, the organization will fly animals to where they need to get to in the country.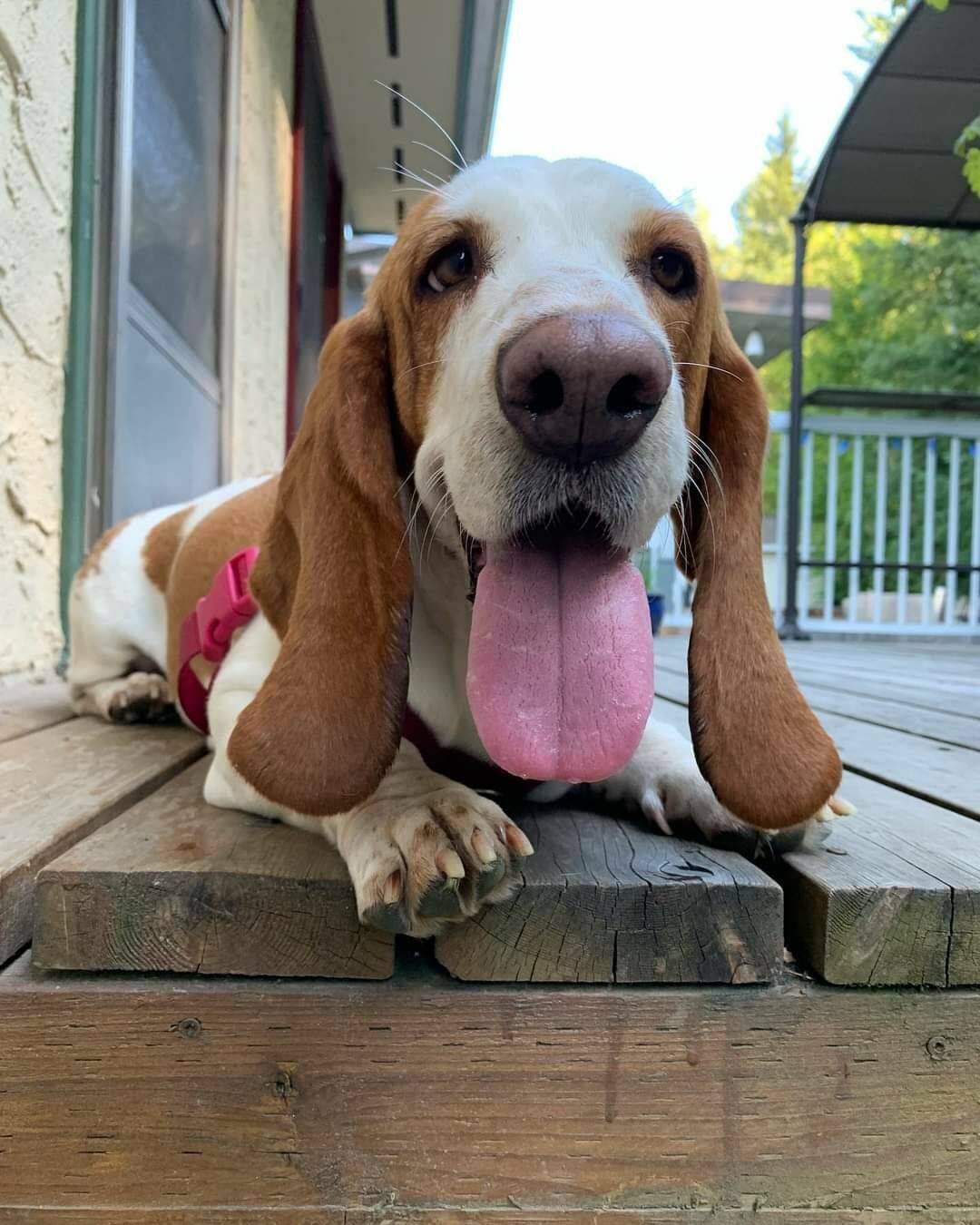 One of Zara's prairie pilots was Jeff Helps, who flew her from near Winnipeg to Regina. Helps explained how he got involved with the organization. After a career with the Federal Government, Helps wanted to put his pilot's license and airplane to good use.
"As soon as COVID finished and it looked like they were starting up again, I got in touch and volunteered my services," said Helps.
In all, Zara was flown by five different pilots as she made her way across the country. Following a coordinated flying schedule, she stayed with the pilots at the various stops along the way. Helps said he and his wife enjoyed the bit of time they spent with the travelling pup.
"[She] made herself at home and ended up sleeping on the bed with us," said Helps with a laugh.
As she got closer to Revelstoke, Spannier expected that she'd have to pick Zara up in Calgary or Kelowna, but the small private planes of the volunteer pilots were able to land in Revelstoke. Spannier talked about how it felt to pick her up for the first time.
"It was really, really fun to go to our airport and to be able to watch Archie the pilot coming into the valley. We could hear them coming, see them coming," she said.
When the COVID-19 pandemic hit in 2020, animal adoptions in Canada surged, getting the animals to the adoptees can be troublesome. CWoR is available through a transfer request form on their website. Spannier expressed her gratitude that the charity was able to help her.
"The number of people the amount of resources have gone into bringing this little beam here is quite a lot and we are incredibly grateful" said Spannier.
Since her arrival, Zara has been adapting to her new surroundings and smells of her home. The Spanniers' dog, Einstein, who is also a basset hound, is helping show Zara the Revel-ropes.
READ MORE: Uto Wildfire grows to nearly 2000 hectares near Revelstoke
---
@ZacharyDelaney
zach.delaney@revelstokereview.com
Like us on Facebook and follow us on Twitter and subscribe to our daily and subscribe to our daily newsletter.