New music from rock legend Paul Rodgers was recorded in the Okanagan and Vancouver with the help of several local musicians, including Surrey's Todd Ronning.
The eight-song Midnight Rose, due out Sept. 22 on the iconic Sun Records, is the first album of original music in 25 years for vocalist Rodgers, of Bad Company fame.
Now out is the album's first single, "Living It Up," which Rodgers co-wrote with Ronning and Maple Ridge-based drummer Rick Fedyk, with guitar work by Ray Roper and Keith Scott, organ by Chris Gestrin, production by Bob Rock and mix by Randy Staub.
Recording of the album was kept hush-hush for 18 months until the June 23 release of "Living It Up," a funk-fortified anthem with a Led Zep-ish groove and lyrics about enjoying all that America (and Canada) has to offer.
"That's a song where I had the music written a while back and I demo'd it over at Ray's place (near Summerland)," Ronning recalled in a phone call.
"I demo'd a bunch of stuff, you know, thinking maybe Bad Co. (Bad Company) or someone might like it. Who knows? But when I did that one, Paul liked it right away. I actually had another song planned for him, but he liked that one — you know, that's OK, pick whatever you want. He had lyrical ideas and I'm super happy that he found something that I had done that he wanted to incorporate, you know?"
With bed tracks done at Roper's studio, additional recording for the album was completed at The Warehouse studio Vancouver.
"Roper lives in the Okanagan, not far from Paul," Ronning explained. "At The Warehouse, Bob (Rock) brought in Keith Scott (guitarist for Bryan Adams) to throw in a couple of things. Paul tweaked his vocals a bit there as well, but basically my job, and Rick's, too, was done up in the Okanagan."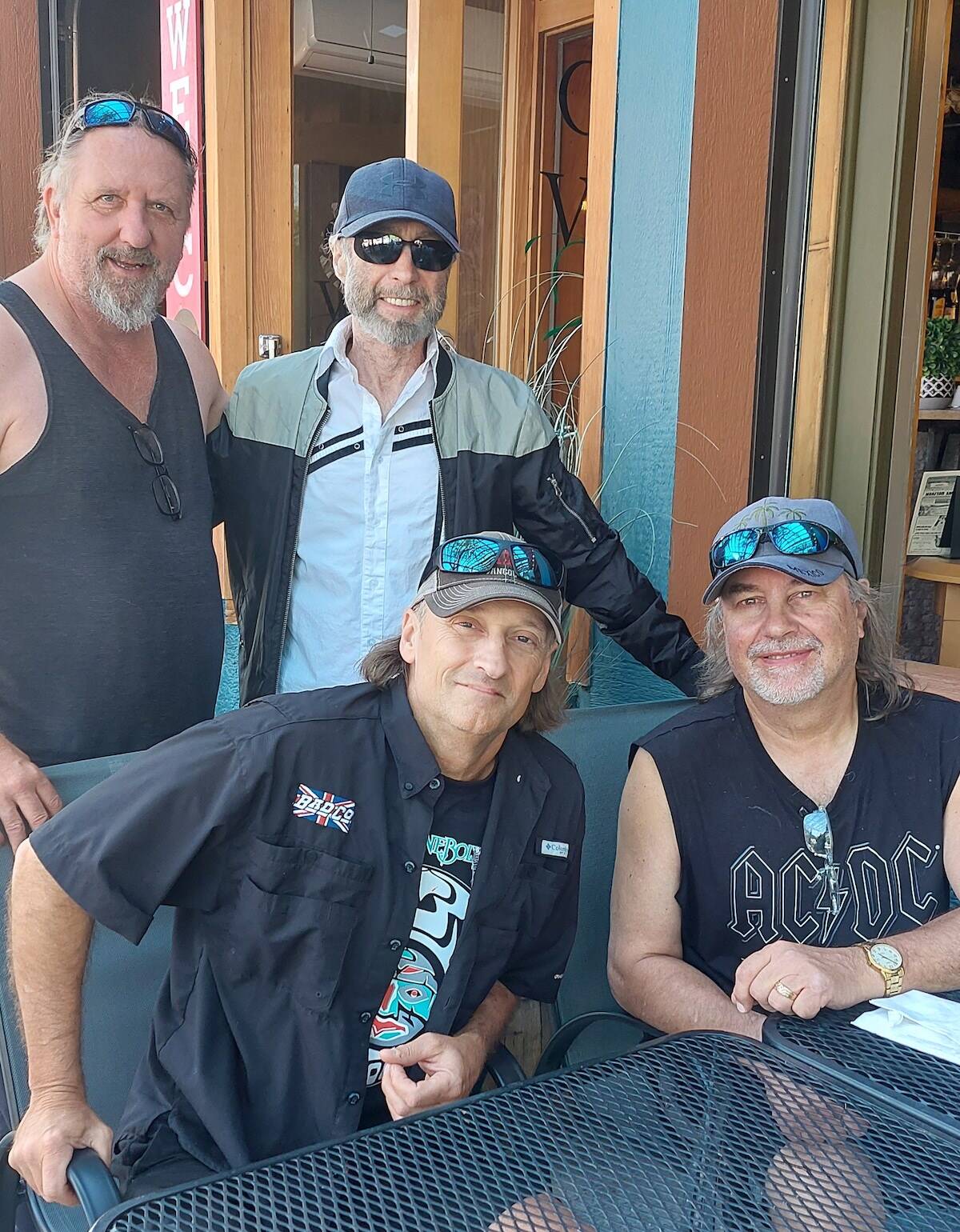 Ronning, who plays in the Heart tribute band Barracuda with Fedyk and Roper, has toured with Rodgers/Bad Company since 2012. He first met the British-Canadian singer back in 1996 when Rodgers lived part-time in South Surrey.
"That was in the latter part of the year, when he was first getting together with his now-wife, Cynthia, in White Rock," Ronning recalled.
"Some local guys came together because Paul wanted to do an out-of-the-blue show at some small club in the area, just for fun, and we ended up doing it at the Ocean Beach (bar in White Rock), just five or six songs. Supposedly nobody was supposed to know, right, so I show up with my gig bag and all that and, and there's a lineup around the corner, people trying to push into the doors. So I had to push my way in."
From there, a New Year's Eve gig was arranged, along with another local club show the following year, and then Rodgers reunited with the original Bad Company guys. Ronning and Fedyk continued with the band King Karma.
Years later, Rodgers needed a bass player for a show, and Ronning got the call.
"In 2008 the bass player he was working with had some sort of medical issue," Ronning explained. "They were going to cancel a gig in Nakusp, so they called me to ask if I'd be ready to play the next day. Well, yeah! I learned some of the music on the plane trip up there," he added with a laugh. "I did a good job and then it took a couple years after that until I was asked to be part of his band."
Midnight Rose: My first solo album in nearly 25 years - available everywhere September 22nd!

Until then, listen to "Living It Up" and pre-save the album with the link in bio. pic.twitter.com/mV46MUZxov

— Paul Rodgers (@_paulrodgers) June 23, 2023
June 28, 2023
Rodgers' new Midnight Rose LP was produced by Rock and Cynthia Rodgers (Paul's wife), with album artwork created by Paul and Cynthia.
The album's second single, "Take Love," will be released July 28. Other song titles are "Coming Home," "Photo Shooter," "Midnight Rose," "Dance in the Sun," "Highway Robber" and "Melting."
The collection of songs "grew from sparks of ideas I had," Rodgers says in a news release posted to Sun Records' website. "The sparks developed into a raging fire when the band and everyone involved brought their absolute 'A' game. I think it is my best album to date, I like it. I hope you do too."
Dominic Pandiscia, chief strategy officer of Primary Wave/Sun Label Group, calls Rodgers a rock legend.
"We're proud to have him on the Sun Records label," stated Pandiscia, who calls Midnight Rose "a modern-day classic that his established and new fans will love.
"We have heard one consistent comment throughout the record making process and it's that Paul has never sounded better. I couldn't agree more."
As for concerts, there is no word yet about Rodgers and band performing locally, if at all. Check the singer's website (paulrodgers.com) for updates.
---

tom.zillich@surreynowleader.com
Like us on Facebook Follow us on Instagram and follow Tom on Twitter