Occupants of a modular home in Salmon Arm were provided assistance from Emergency Social Services following a fire Wednesday.
Salmon Arm Fire Department, RCMP and ambulance crews responded to a call at the Stardust Mobile Home Park about 5 p.m. April 5.
Salmon Arm Fire Chief Brad Shirley said firefighters from three fire halls arrived at the scene to find smoke and fire at the exterior of a modular home.
The Stardust park is located in the 4000 block of 11th Avenue NE, east of McDonald's and Salmon Arm GM.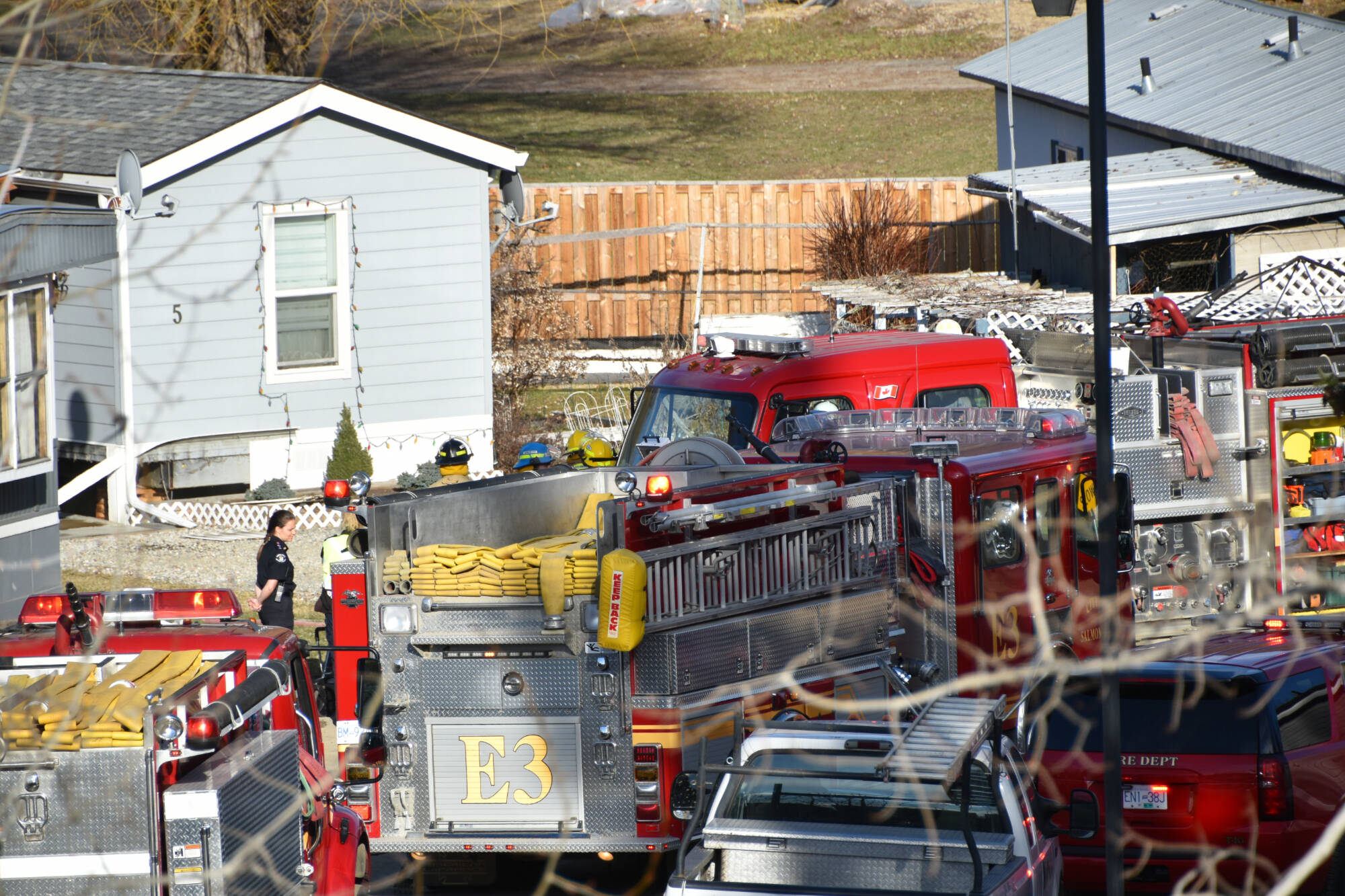 Shirley said crews quickly suppressed the fire, limiting its spread on the exterior and under-portion area of the structure where the fire started.
"Due to fire damage to electrical, the power had to be disconnected and residents were provided care from emergency social services," Shirley reported.
The park's property manager was not available for comment.
---
martha.wickett@saobserver.net
Like us on Facebook and follow us on Twitter
and subscribe to our daily
newsletter
.