Nearly 100 properties are on evacuation alert in the Lower East Adams Lake area.
The Electoral F residents, north of Chase, have been put under alert as of 6 p.m. Thursday, July 20 due to the 70-hectare wildfire.
The Columbia Shuswap Regional District (CSRD) has issued the alert, in conjunction with the Thompson Nicola Regional District and Adams Lake Indian Band, for 92 properties.
The wildfire burning near Lower East Adams Lake is increasing the risk to properties in the area.
"Due to the potential danger to life, health or property, and the limited transportation options in the area, an evacuation alert is in effect," CSRD said.
All properties from 2597 to 2900 Rawson Road area affected.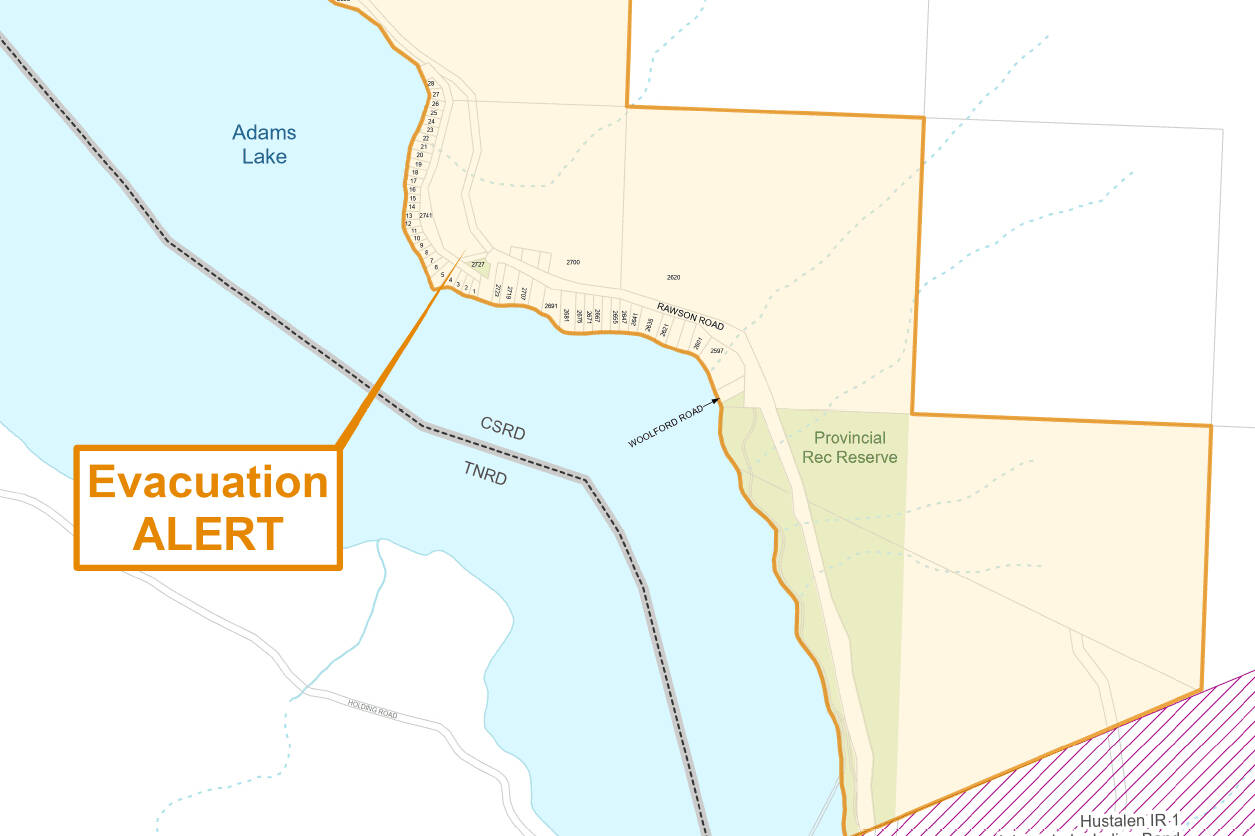 ---
@VernonNews
newsroom@vernonmorningstar.com
Like us on Facebook and follow us on Twitter
and subscribe to our daily
newsletter
.