With the main artery of transportation in the Okanagan severed by a rock slide north of Summerland, Penticton MLA Dan Ashton is once again calling for better alternatives for people who need to travel between Penticton and Kelowna.
The main detours since the Aug. 28 slide currently call for drivers to either go through Princeton and loop around to the Highway 97C Connector or to head through Osoyoos and over to Highway 33.
Both of those alternatives add about three hours to people one way, so that's an additional six hours worth of driving, said Ashton.
"Consider somebody that works in an office in Kelowna, consider somebody that's pulling 12-hour shifts, now all of a sudden they're up to 18 and they gotta come back to work the next day," he said.
More than the people who have to commute for work every day, Ashton called out the many people who need medical treatment in Kelowna, in particular cancer patients who don't have the option of being treated in Penticton.
The main route between Kelowna and Penticton has been forced to close due to slides previously, including in 2019 and 2011. Crews have been forced to blast the mountainside to try and prevent further slides.
With this latest closure, Ashton is once again raising his call for for improvements to be made to the 201 Forestry Road, which can be accessed easily from Penticton and exits near Kelowna with a fraction of the time taken on other routes.
People currently taking the 201 said the trip takes about 1.5 to two hours with some washboard areas. The main concern with the road is the zero visibility from the amount of dust being kicked up by other vehicles.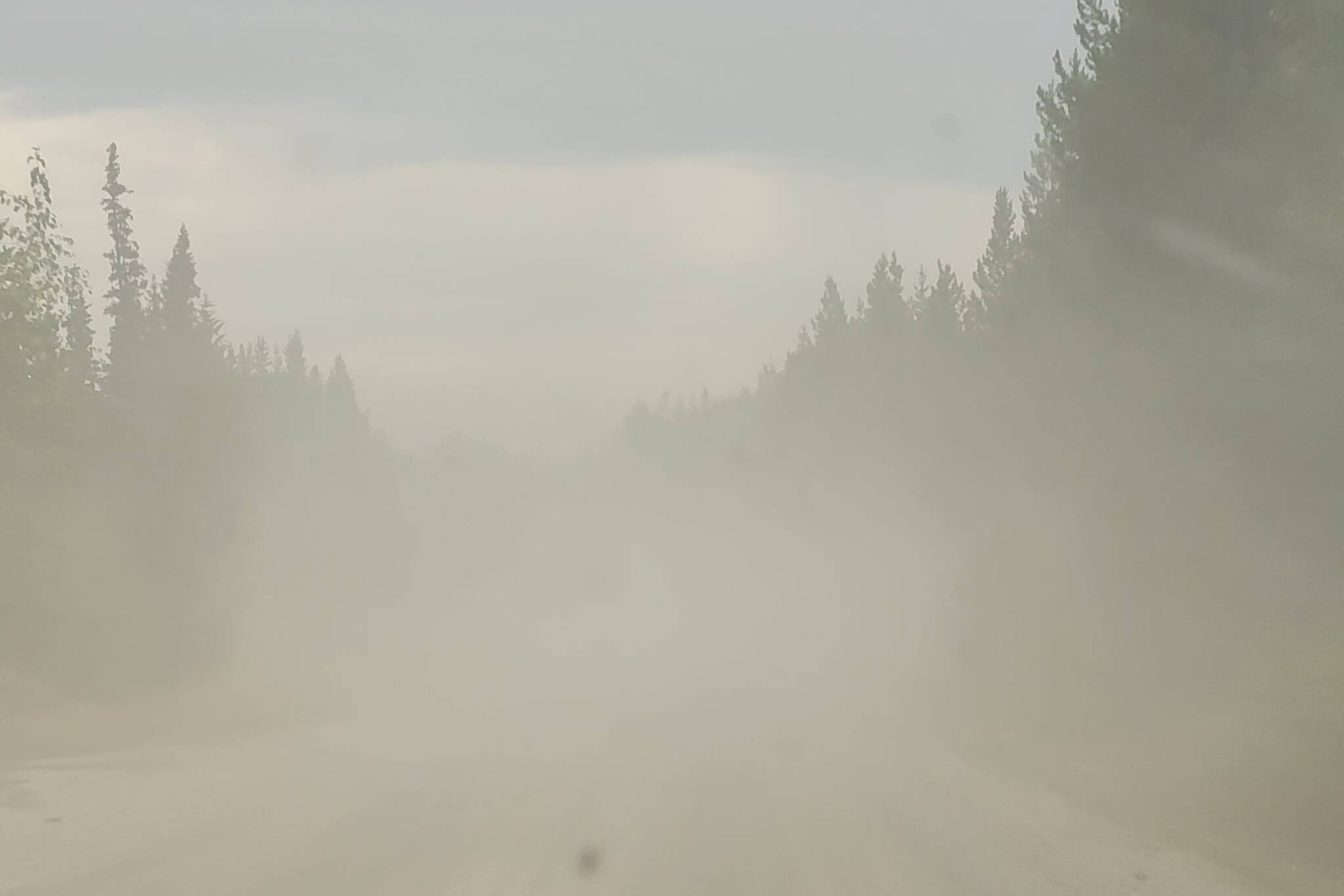 "Unfortunately, in all other locations in the valley there are opportunities for a secondary road in close proximity," said Ashton. "The 201 is the best alternative for us, it's a very wide forest service road, it just needs better signage and some work to make it compatible for all kinds of traffic, from cars to semi-trucks.
"I would just like to see some work that's preemptive, to me, because of the known instability of the rock faces between Summerland and Peachland."
Ashton took his hat off and gave credit to the work that is being done by the Ministry of Transportation, and previous ministries who dealt with past slides.
Beyond the need for more local alternative route, the other important thing that Ashton is pushing for is better messaging from DriveBC and the Ministry of Transportation.
"We need more than 'next message at 12 o'clock', we need to tell people to prepare and plan ahead," said Ashton. "The Ministry is working hard and doing their best as this happens, but they need to say 'We're dealing with the situation and there are a lot of unknowns, please make plans to accommodate your needs for the next several days', instead of having people sit there waiting and checking DriveBC."
As of Wednesday, Aug. 30, there is no estimate for when Highway 97 will reopen, and the Regional District of Okanagan Similkameen issued evacuation alerts for four properties in the area.
To report a typo, email: editor@pentictonwesternnews.com.
<>
Don't miss a single story and get them delivered directly to your inbox. Sign up today for the Penticton Western News Newsletter.
<>
---
@PentictonNews
newstips@pentictonwesternnews.com
Like us on Facebook and follow us on Twitter.