The Revelstoke RCMP have closed the south side of Victoria Rd. in the city for an incident that occurred overnight near the roundabout.
With a police line set up to block pedestrian and vehicle traffic, the RCMP continue to examine the area after the incident. A red Honda SUV sits with its door open within the police line with evidence markers surrounding the vehicle. BC RCMP are set to release an update to clarify what happened, but one resident nearby was able to confirm a few details that have already circulated on the Revelstoke Facebook Community Page about the incident.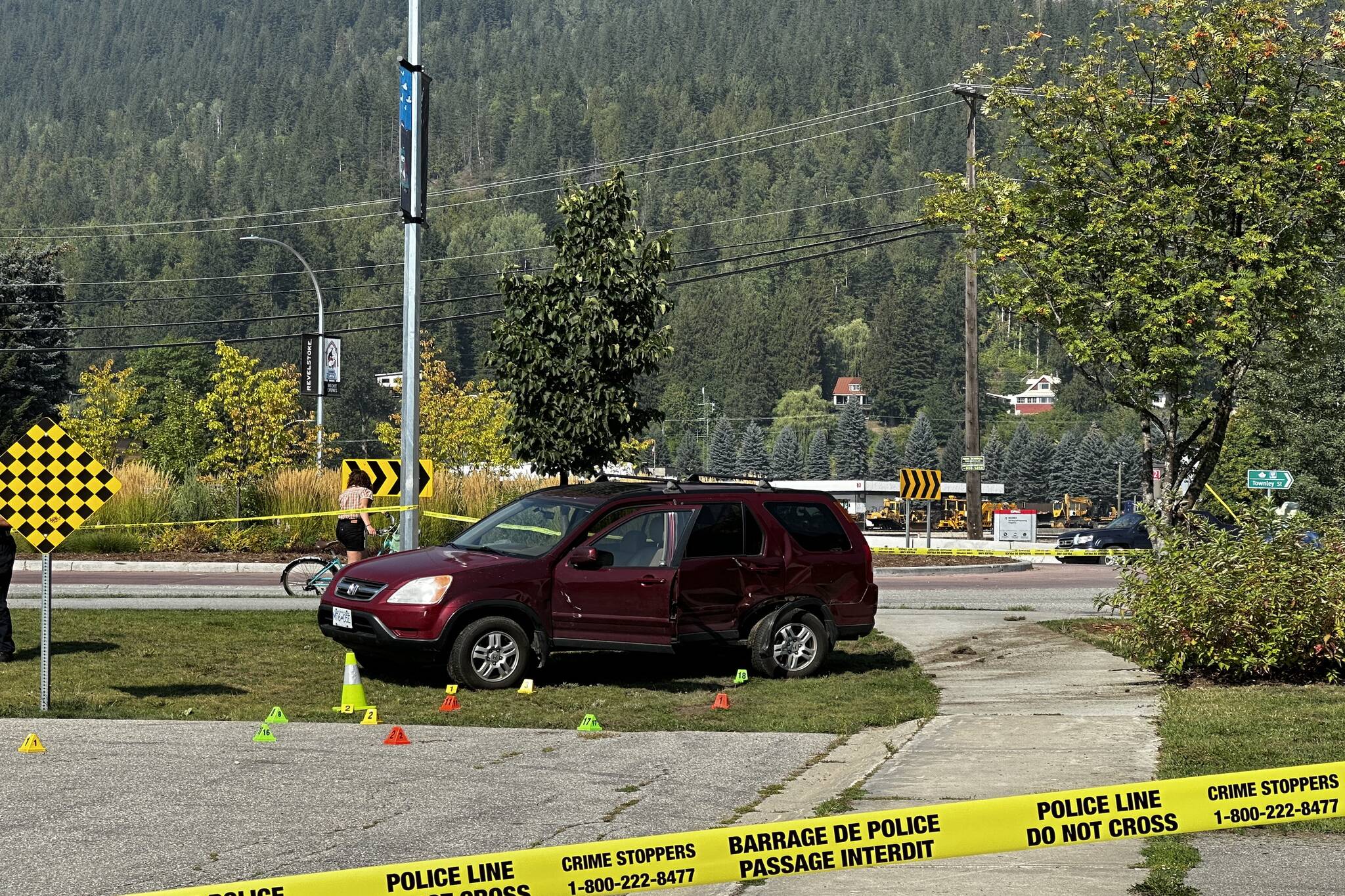 The resident said that the incident occurred around midnight. Monday (Aug. 28). The resident reported hearing the screeching of tires at the roundabout, followed by some shouting and finally two loud bangs that they believed to be gunshots.
The Revelstoke RCMP arrived on the scene moments later.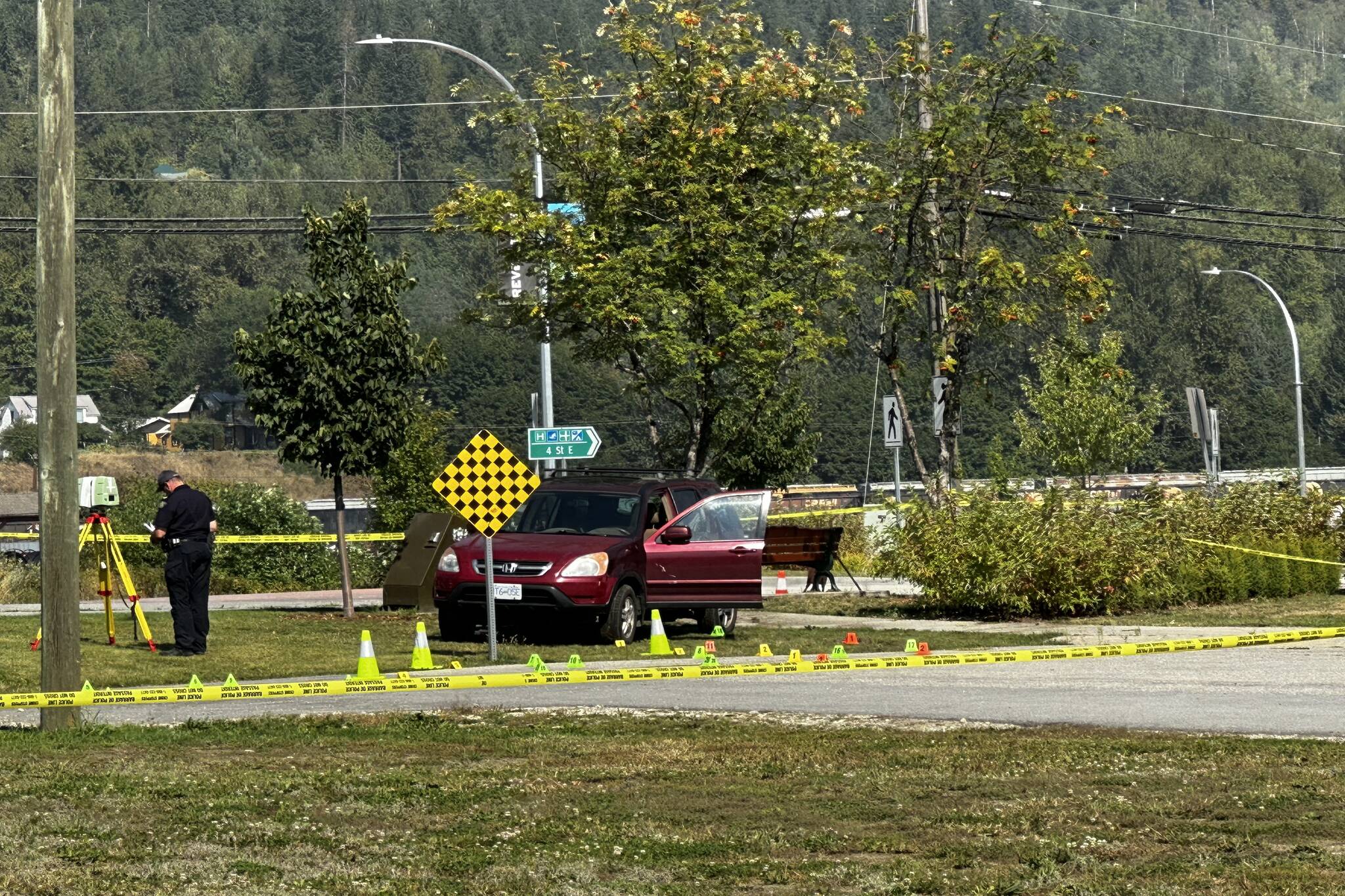 Sgt. Chris Dodds from the Revelstoke RCMP said that the BC RCMP would be providing a media release to update the community.
READ MORE: 'We're just improving every year': Third Dark Horse event lands in Revelstoke
---
@ZacharyDelaney
zach.delaney@revelstokereview.com
Like us on Facebook and follow us on Twitter and subscribe to our daily and subscribe to our daily newsletter.