Firefighters dealt with the effects of stormy weather late Monday night in Salmon Arm.
Fire Chief Brad Shirley said all four Salmon Arm fire halls were dispatched around 11 p.m. Monday, July 24, with crews attending to numerous lightning strikes and trees and power lines downed in the wind. He said the crews responded to a total of 12 calls in a two-hour period.
One lightning strike resulted in a bush fire on 60 Avenue NE. The blaze was extinguished within a few hours, said Shirley.
Wires were downed in the northwest and southwest quadrants of the city.
Crews also responded to a fallen tree that brought wires down across an occupied vehicle, said Shirley. The occupant was kept inside the car until BC Hydro arrived.
The city is dealing with more fallen trees impacting roadways this morning, Shirley confirmed, and BC Hydro is restoring power in affected areas.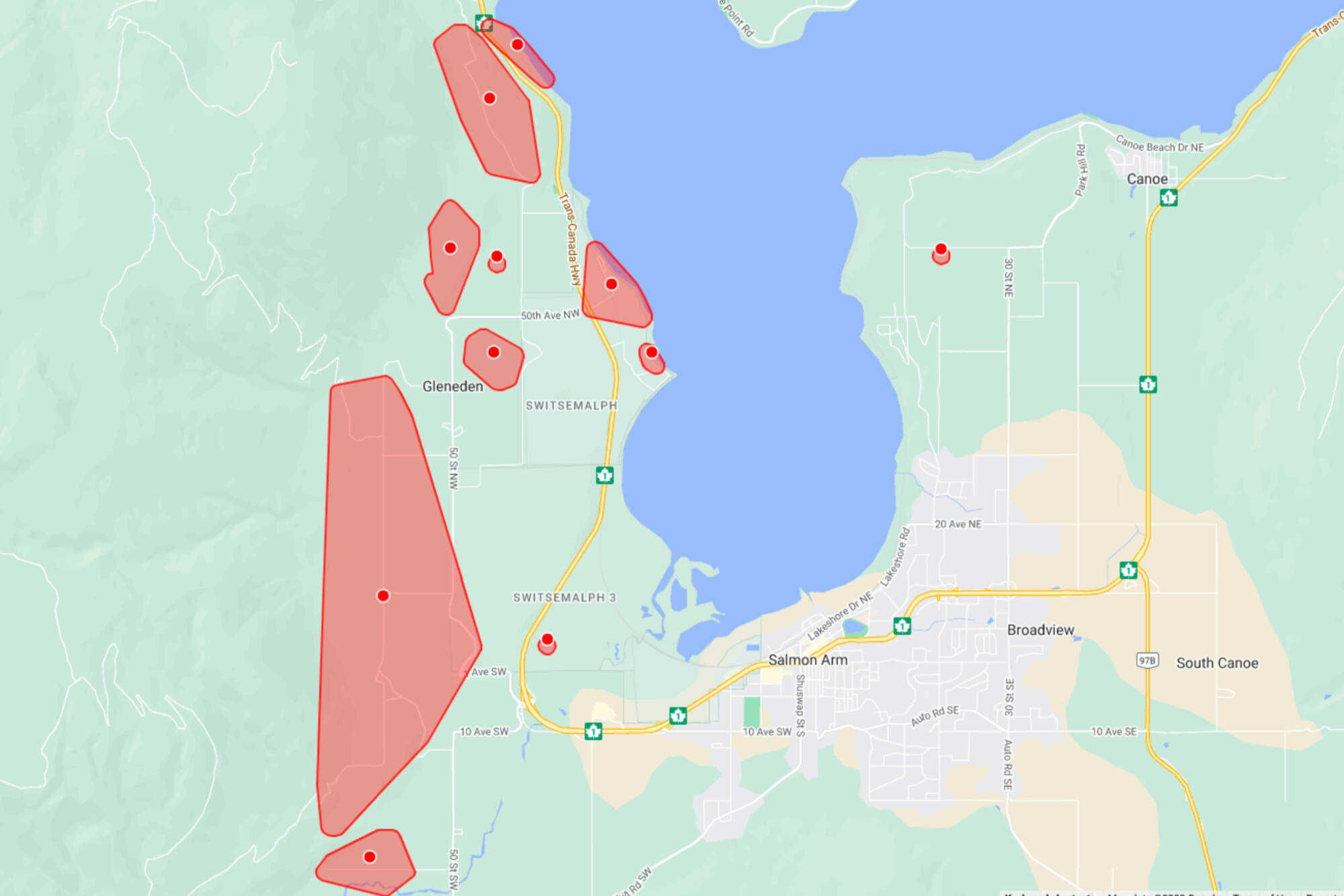 There are 174 customers currently experiencing power outages northwest of Gleneden Road, according the BC Hydro website. Approximately 25 other customers are affected spread across areas along First Nations Road, 30 Avenue SW and near 70 Street SW.
Further north, outages on the map are near Sandy Point, Pierre's Point Road, 42 Street NW, 50 Street NW, 40 Street NW and Tappen Beach Road, affecting approximately 220 customers in total.
Causes of the outages are listed as either downed wires or trees, and crews have been assigned to almost all of the sites.
---
@willson_becca
rebecca.willson@saobserver.net
Like us on Facebook and follow us on Twitter and subscribe to our daily newsletter.