This may be a first.
Since the rock slide closed Highway 97 north of Summerland, many have been finding unusual ways to work but Okanagan Crush Pad Winery general manager Craig Pingle wins them all.
On Wednesday, Pingle paraglided into the winery, James Bond style.
It's harvest season for wineries across the Okanagan so that means it's all hands on deck even if there is a rock slide blocking your commute to work.
The Summerland winery caught the whole thing on video, which can be viewed on the Okanagan Crush Pad Facebook and Instagram page.
On the first day of Pingle's journey, he hiked an old goat trail.
He parked at Okanagan Lake Provincial Park on the Peachland side. He then hiked up the mountain on a goat trail, passing animal skeletons and bear droppings on his way.
Finally, the vineyard foreman Nick picked him up with the winery's all-terrain vehicle and drove him to Garnet Valley Ranch Winery. From there, they were able to jump into the work truck and drive the remainder of the way to Haywire Winery.
But it was tiring and took about two hours.
"This season has thrown many challenges at the residents of the Okanagan. We are so grateful for our team's dedication and ability to persevere through smoke, rock slides, evacuations and more," said Okanagan Crush Pad on their Facebook page.
Day 2: Friend Ron Kubek of Lightning Rock Winery was kind enough to give Pingle a ride home via his boat.
But Pingle wanted to take it up a notch so on Day 3, he was going big and trying paragliding.
He safely glided into work and started his day.
Now Pingle is asking people what mode of transportation should he try next.
Last week, a pair of teachers from Summerland Secondary shared that they are biking an old fur brigade trail to get to work each day.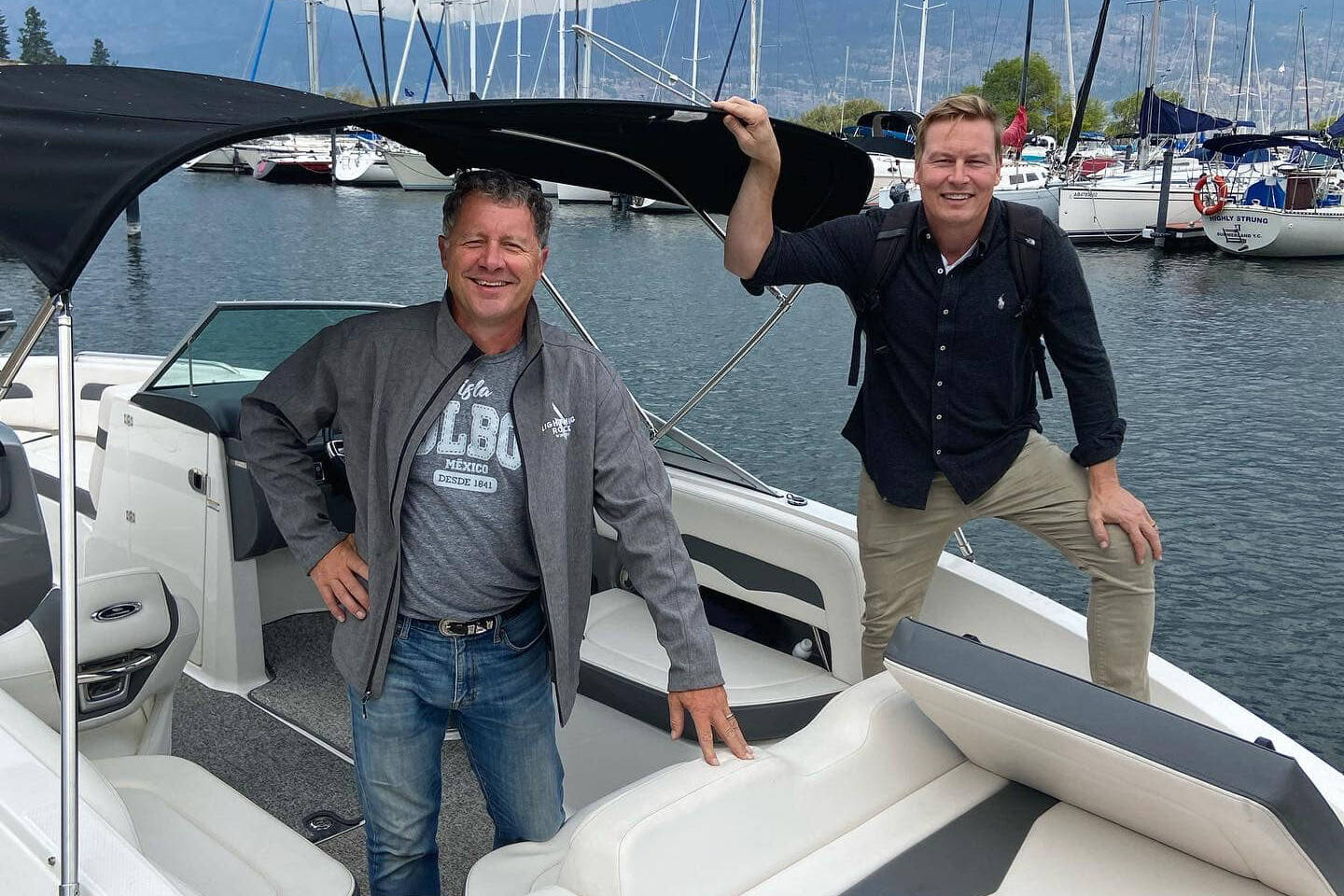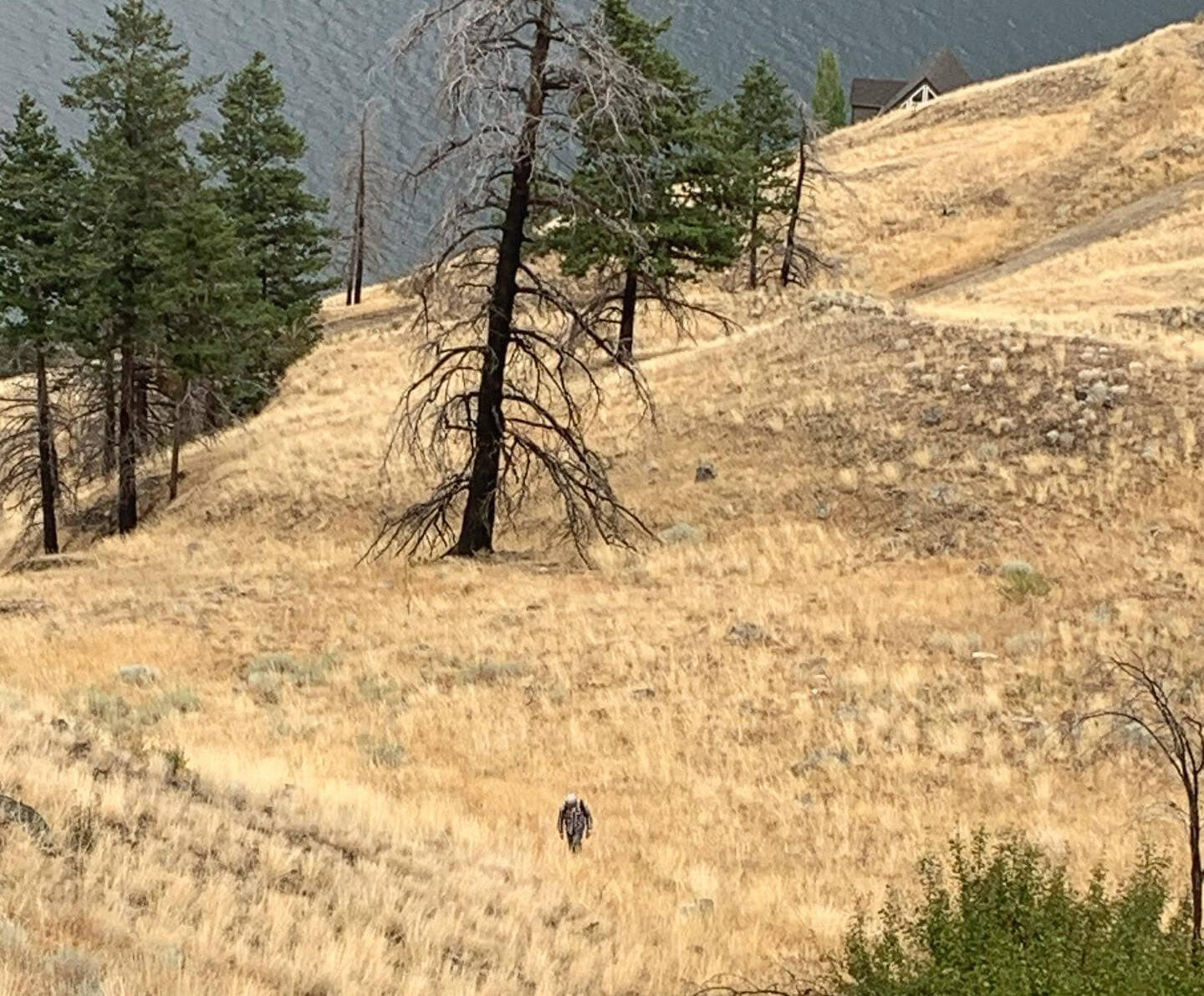 The highway is expected to open to single-lane alternating traffic as of Sept. 16. But the closure has been very difficult on businesses, tourism and residents.
Here are the different modes of transportation around the rock slide:
The Thompson Okanagan Tourism Association (TOTA) is commending businesses and those that service the region for offering solutions for residents and visitors. These services are being offered to avoid travel disruptions and provide options for travellers to easily be able to come enjoy autumn in a region that desperately needs tourism support after the recent climate crises.
Air Travel
Air Canada is waiving fees for those travellers with existing bookings impacted by the landslide to change their arrival destination to Penticton or Kelowna by calling the customer support centre.
WestJet is offering flexible changes and cancellation for those with trips at Kelowna International Airport (YLW) for travel between Sept. 7 through 10.
Water Shuttle
Luxury Lake Tours is offering a weekday Rock Slide Shuttle Service between Peachland and Summerland with one-way and return options. Departing Peachland at 6:30 a.m. and 4 p.m.; and Summerland at 7:15 a.m. and 4:45 p.m.
Shuttle Service
Hoodoo Adventures offers a daily shuttle service between Penticton to Kelowna via the Myra Canyon Trestles for those who need to return to their destination. Departing Penticton at 7 a.m.; and departing Kelowna between 10:30 a.m. and 12:30 p.m. *depending on bookings.