Following a resurgence of the sport locally, cricket is getting a permanent home in Revelstoke.
The Revelstoke Cricket Club announced on Monday (July 24) that the City of Revelstoke has approved their application to build a cricket pitch in the community.
"This project started about a year ago to really turn our group of passionate cricket players and take it to becoming a fully functioning community sports club," said Matt Bramall, president of the Revelstoke Cricket Club.
For the past year, local cricketers have been playing and practicing on the field beside Old School Eatery on Third St. West. That field, however, is not properly set up to host a cricket match, isn't well-maintained, and only has space for half of a regulation cricket pitch.
The cricket club, alongside the City of Revelstoke Parks and Recreation Department, identified a location at Centennial Park as the perfect place to build a cricket pitch. The pitch will go in between two youth soccer fields.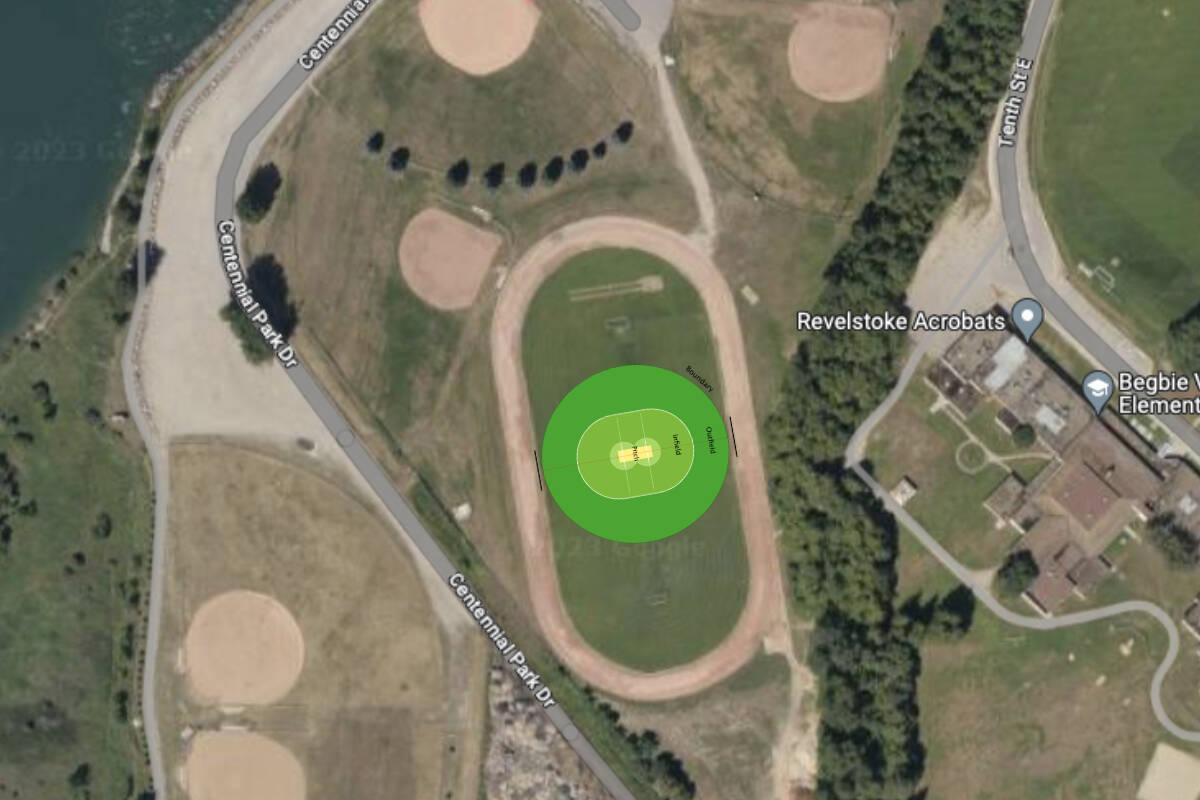 Now, the Revelstoke Cricket Club has begun fundraising to build their cricket pitch, a project which will cost $10,000 according to Bramall. Funds will go towards purchasing the proper materials and paying labourers.
To build the pitch, Bramall says the club will need to build a concrete surface with a synthetic mat over the top, the conventional cricket pitch that you see across Canada, and will require very little maintenance once built.
Cricket is growing rapidly in the Interior of B.C. Just last month, the City of Salmon Arm supported plans to build its own permanent cricket pitch. Salmon Arm city council approved the use of $7,000 in funds from the COVID-19 Safe Restart Grant to help the club construct a concrete pad and buy a synthetic cricket mat.
Just last year, the Revelstoke Cricket Club played their first competitive match in more than 80 years. The team travelled to Kelowna, and later Kamloops, to use their facility in a friendly match.
"In four to five years I would love us to have a fully functioning juniors section, to have ladies cricket as well, and to have regular matches on this facility," said Bramall.
To help the Revelstoke Cricket Club fundraise for their new pitch, visit their Facebook page or send them an email at revelstokecricketclub@gmail.com.
---
@josh_piercey
josh.piercey@revelstokereview.com
Like us on Facebook and follow us on Twitter.
and subscribe to our daily
newsletter
.