Just like no two fingerprints are alike, your hearing is also unique.
And because hearing loss – and the best treatment for it – is unique, relying on "off the shelf" solutions for hearing aids typically doesn't yield the best results.
"To realize their full potential, hearing aids require specialized fine-tuning by a hearing care professional for your unique hearing and lifestyle needs. This is accomplished by taking the time to listen to your experience, conducting precise testing of your hearing and hearing aid abilities directly in your ears, and incorporating your feedback of their performance during follow-up consultations," explains Katie Koebel, Senior Manager Audiology with HearingLife.
That care doesn't stop once you head home.
"Your hearing and hearing aid needs may change over the life of your hearing aids, and by maintaining a regular schedule of follow-ups we can ensure your hearing aids work as well in years two, three, four and beyond, as they did the day you were first fit!" Koebel says.
Solutions for every budget
Technological advances that have put personalized hearing solutions at our fingertips have also brought options for every lifestyle and budget.
"One of the first steps in your journey with us includes a detailed case history. This helps us establish your unique hearing needs and what kinds of noise exposure or other hearing trauma you've experienced," Koebel says. "Our hearing care professionals are well-versed in hearing aid coverage programs available in each province, and if we believe there's one that may apply to you, we can help with the application process.
"Hearing healthcare is not one-size-fits-all, and by listening to our clients and asking questions, we can recommend the right solution for your unique hearing and financial needs."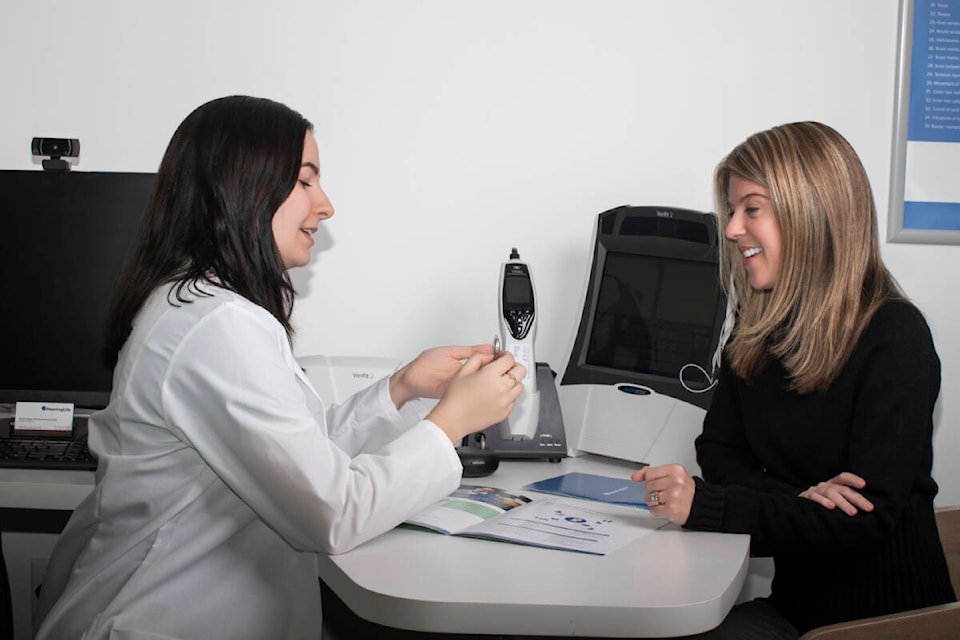 In addition, HearingLife's Black Friday offer shares the highest discount on latest technology, saving you up to $2,000 on the latest pair of hearing aids.
"We understand that hearing aids are an investment, and want to make hearing healthcare attainable by all. By offering a significant discount and offering payment plans, we want to reduce the financial burden of making this important investment in your hearing healthcare and overall quality of life," Koebel says.
Investing in you
Choosing and purchasing hearing aids takes time, but it's an investment in your own health and overall wellness. With that in mind, you want to ensure your investment will continue to serve you well for years to come, not only with a comprehensive full-service warranty, but with ongoing care.
"Your hearing may change over time, and with regular testing we can account for those changes in your personalized hearing aid fitting. In addition, as sophisticated electronic devices, daily exposure to elements like dirt, dust and moisture mean that over time, hearing aids can require maintenance," Koebel says.
And, if an issue does arise between visits, the HearingLife team can respond quickly, either during daily walk-in hours, or through the telesupport team, available by phone or online chat.
To hear what you've been missing, visit HearingLife in Salmon Arm at 251 Trans Canada Highway NW (250-832-3530) or 320A Ross St. (250-833-4327) or book an appointment online here.