Friday night ended up being quite the night for the Okanagan Forest Task Force (OFTF).
The founder of OFTF Kane Blake was on patrol Friday night and was driving up Postill Lake Road when he found a black Dodge Ram on fire.
Before Blake and his crew could tackle the blaze, the truck became fully engulfed, at which time Blake called the fire department.
While waiting for fire crews to get to the scene, Blake and his team did what they could to keep the blaze from reaching the forest. But before they had the chance, it was too dangerous as explosions went off from the truck as well as ammunition. The fire quickly reached the forest, causing BC Wildfire to attend the scene as well.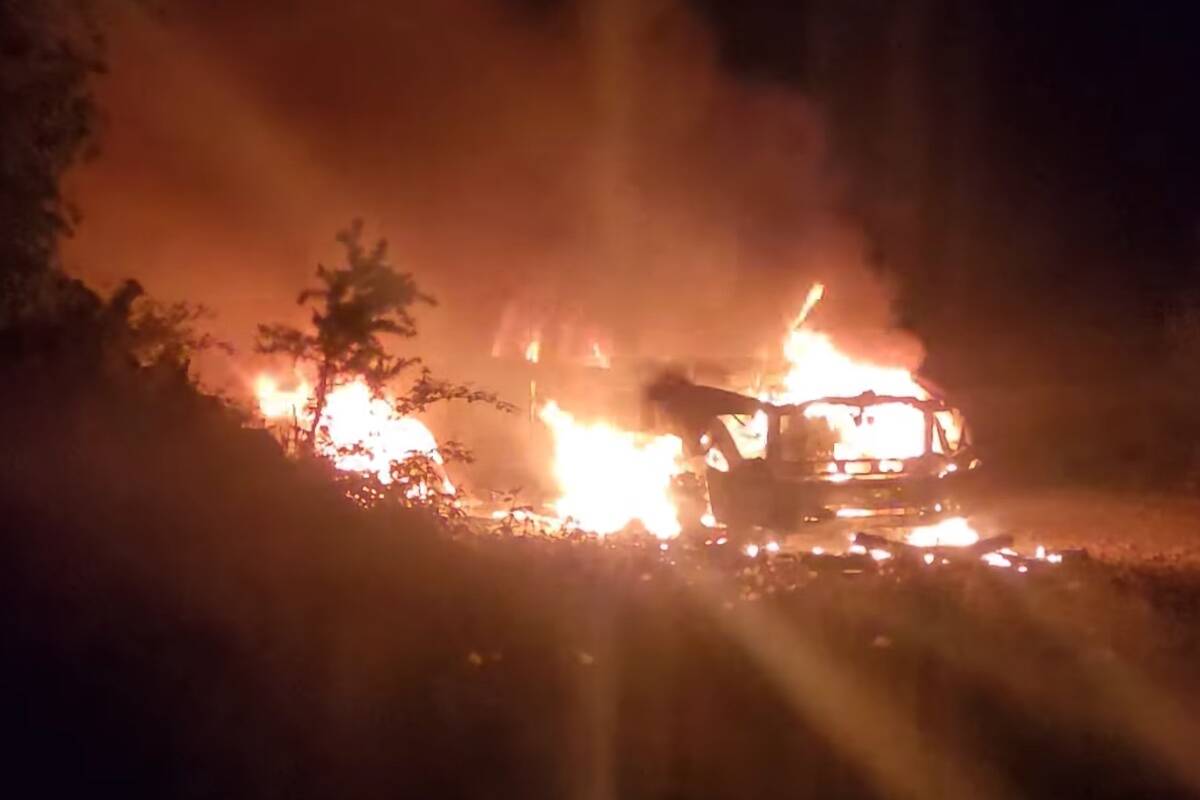 It wasn't long before Blake found the owner of the truck, who parked and was walking around the area looking at trail cameras.
The fire was quickly doused when fire crews arrived on scene.
Video from the scene can be found on the OFTF Facebook page.
---
@cunninghamjordy
jordy.cunningham@kelownacapnews.com
Like us on Facebook and follow us on Twitter.